Description
This camera could be hidden under your cloth and will send real time video to your assistant using a video transmitter. This HD Spy camera allows you to see what is your partner seeing as if you had your own eyes. The camera transmitter will send the live video signal to your Android smartphone device or iPhone or tablet or iPad. Our spy button cameras allow you to see miles away using FPV military technology. Yes, this camera does not need Internet or Wi-FI or Bluetooth to operate. When you are not sure how good is Internet signal in your test center you should use this unique device sold exclusively buy us. Open air range is up to 5 km or 3 miles, results might vary depending on obstructions. Reception Range could be increased, please contact if you need wider range camera.
FOR iPhone USERS: Scan the QR code and download the APK , open "Utools" , APK "Eachine" icon will appear. Connect your phone  with receiver via OTG Cable. Power up receiver and transmitter . Click APK and scan channels for video signal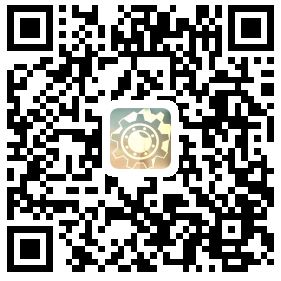 DOWNLOAD APK FOR ANDROID
CAMERA KIT INCLUDES:
TRANSMITTER WITH BUTTON CAMERA WITH RECHARGEABLE BATTERY AND CHARGER
 OTG RECHARGEABLE RECEIVER WITH OTG CABLE COMPATIBLE WITH ANDROID and  iPhone
          BEFORE BUYING THIS KIT PLEASE CHECK IF YOUR SMART PHONE SUPPORTS OTG TECHNOLOGY. 
Specifications of OTG VIDEO RECEIVER
Channel : 150CH
Freqency : 5645~5945
Receiving Sensitivity : -90dBm
Working Current : 350mA
Working Temp. : -10°~60°
Battery Capacity : 400mAH
Weight : 36g with antenna
Size :  55mm x 36mm x 15mm
Interface
1. Switch :  Power ON/OFF
2. Channel Button : Switch and Search Channels
3. Toggle Switch : Support to switch IOS/Android smartphone
4. Micro USB Port : Connecting IOS/Android Smartphone
5. Antenna : 5.8G wireless signal input
6. Indicator : Blue LED represents IOS mode;Green LED represents Android mode;Red LED represents low battery and charging mode.
ON/OFF
1. Long press switch button for 3S : switch on(IOS Mode, blue LED on; Android Mode, green LED on)
2. Long press switch button for 3s : LED off, switch off.
3. If there is no device input, it will automatically turn off after 3 minutes.
Auto Search Setting
1. IOS/Android Mode :  Long press the channel button for 3S, to enter into the auto search mode, Blue LED
(IOS)/Green LED(Android) flashes. After the auto search finished, LED is constant, and it will switch to the channel of strongest signal.
2. It will display the signal strength and frequency on smartphone while auto searching.
3. It can save the last channel setting.
Channel Setting
1. IOS/Android Mode : Each time you press the channel button ,the channel increases by 2MHz, Blue LED
(IOS)/Green LED(Android) flashes once.
2. It can save the last channel setting.
Battery Indicator
1. Red LED flashes slowly : Low battery, the receiver will switch off after it flashes about 3 minutes
2. There is a battery power icon on bottom right of smartphone, will flashes when it is in low battery.
Charging
1. It must be switched off while charging
2. While charging, red LED flashes; after charging finished, red LED shows constantly
3. After switched off, please disconnect with smartphone. Because the android smartphone will charge it while it is off.
Note
1. The channel frequency, signal strength and dynamic diagram will not displayed until you press or long press "searching button" to enter into the auto searching function.
Specifications of  VIDEO TRANSMITTER WITH CAMERA
No.
Item
Specifications
Unit
Test Condition
Min.
Typ.
Max.
DC Characteristics
1
Supply Voltage
7-28V
VDC
Video Characteristics
1
Input Impedance
75
Ω
2
Peak Deviation
1.2
MHz
MOD:sine wave 400KHz 1Vp-p
Audio Characteristics
1
Input Impedance
10
KΩ
2
Peak Deviation
12
KHz
1Vp-p (1KHz)
3
Pre-emphasis
50
μsec
RF Output Characteristic 
1
Tx Power
12
13
14
dBm
L Power
Tx Power
22
23
25
dBm
M Power
Tx Power
26.8
27.8
28.8
dBm
H Power
2
Audio subcarrier Level
-26
-28
-30
dBc
Video and Audio Index