Description
You got it right: this calculator looks like TI-Nspire CX HANDHELD GRAPHING
CALCULATOR but has all capabilities of TI-Nspire CX CAS HANDHELD GRAPHING CALCULATOR.
YOU WILL GET CX CALCULATOR WHICH HAS ALL CX CAS FEATURES
We can load applications which allow you to pass with EASE almost any HIGH SCHOOL OR COLLEAGE OR UNIVERSITY subject.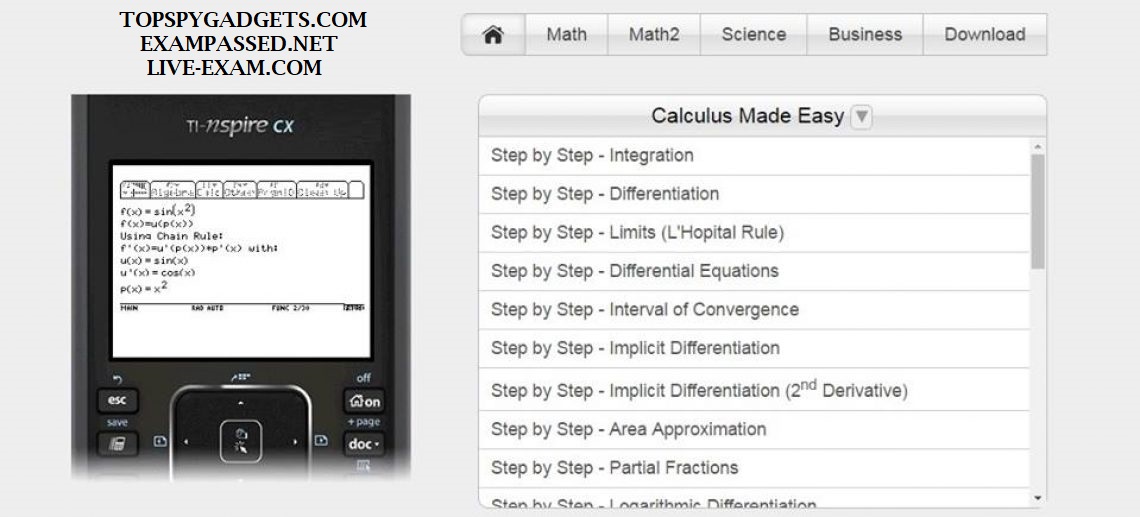 Become a Wizard! Improve Understanding! Boost your Grade!
For 26 Subjects as  Math, Algebra, Trigonometry, Science & Business Test Prep and Test execution, Homework. Check your own Work.
—Step by Step to Success. Apps run in minutes. complex problems solved instantly.—
NOTE:

APPLICATIONS SOLD SEPARATELY, BUT COULD BE INSTALLED ON DEMAND