Description
WIRELESS BATTERY POWERED EARPIECE WITH INDUCTIVE NECKLOOP KIT with MP3 Player

INSTRUCTION MANUAL
Mini wireless earpiece is a micro-mini wireless inductive
receiver which transforms audio signal through
electromagnetic induction. These products make the covert
communication possible when it is inconvenient to
expose earpieces.
Using this device:
You can hear any voice from the person other side and the person
of the other side can also hear your voice via sensitive
built in microphone.
Small, light, easy to conceal.
For Covert Communcation: Police, security guard, detective,
studio, film spot, gambling and club,
important conference etc.
It's so simple and easy to use in just 4 steps!
1. Put battery in the earpiece as per above photo and connect stereo
3,5mm jack to your phone or a mini MP3 player.
2. Put the invisible wireless earpiece in your ear.
3. Hide earpiece module under your clothing.
4. Connect to your partner via your cellphone or secretly listen
your recorded speech!
Kit Contains:
1. 1X MINI EAR PIECE (2MM X 7MM)
2. 1X 337 Mini Battery
3. 1X NECK LOOP ( Batteries are not required)
4. 1X 3.5MM JACK AUDIO CABLE WITH VERY SENSITIVE MICROPHONE
   (2 WAYS COMMUNICATION)
5. CLEAR STEP BY STEP INSTRUCTIONS sent by email on how 
to tomake you own audio notes for your next exam!!!
How does Earpiece work?
Earpiece is completely invisible battery powered  receiver and fits in your ear and it is completely unnoticeable. The Magnetic Spy Earpiece requires Battery, which is provided!
Here you can download a completely free program to record your voice text. By using this program you can easily record, edit and save your audio files to mp3 format, then transfer mp3 audio files to mini MP3 player and you can start to listen your audio notes completely invisible to others!
Our Hint before recording audio.Always use  external microphone, speak slowly and clearly, with such a speed that you can write all of the words on your exam. At the beginning of the recording you always have to read the title of your literature, so that you can easily search preferred text on mini MP3 player.
Click Hear and Download Audacity recording program:
Invisible  Wireless Battery Powered  Earpiece is our Premium amplified headsets which allow you to hear voices clearer . They are compatible with all of our models including MP3 set. It  has strong clear sound and made of skin-friendly plastic. This provides  compact fit into your ear.
Notice: Thi earpiece is an accessory to our different models, and the package only includes one earpiece with the module neck-loop, microphone. These Earpieces have to be ordered separately.
What is special about this kit?
So sound travels mostly  towards your ear drum and not outside of the ear canal.
This unique feature will greatly  enhance your safety.
Nobody will be able to hear you from outside!!!
They are 100% invisible in your ears!
How does it work?
Earpiece is completely invisible wireless amplified  micro audio speaker and fits in your ear and is completely unnoticeable. This Spy Earpiece requires 337 Battery. Which could last 3.5 – 8 hours depending on volume. It is active receiver that reproduces audio and gets power from battery. The micro earpiece, once it is in your ear, cannot be heard by anyone else but you. Note: you can adjust volume by your phone or by volume control on the neckloop or placing magnetic neckloop closer/further from your ear.  This earpiece  compatible with all of our models including MP3 -SET…
Wireless invisible  earpiece Specification Compatibility : The earphone, together with the inductive loop work with mobile phones, radiotelephones. Device used for  two-way communication. They may also be used to play the sound using any portable sound player: an mp3 player, a dictaphone.
TECHNICAL DATA:
Peak Output                                                 115dB
Relative Limited Sensitivity Index                 80dB
Peak gain                                                   40dB
Equivalent input noise base                         30dB
Audio Range                                                 200~6400Hz
Operating Current (static)                             0.65mA
Operating time (SONY 337 battery)              10 hours Standby
3~5 hours operating time
Weight                                                      0.8 gram
MP3 Player
C Key Clip Insert MP3 New Mini Mp3 Player Music Player Mirror Card Clip High Quality Music Playback Music Player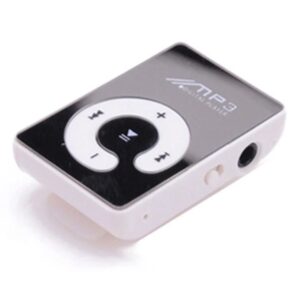 This MP3 does not have any memory. It has memory card slot  to have the card slot to insert the card can be used . Recommended card memory 8-32 GB.
1. support MP3 music format of digital music playback.
2. can be used as mobile flash disk, anytime and anywhere to store MP3 songs or data.
3. Exquisite music quality, perfect music enjoyment.
4. at the same time with MP3 and mobile storage disk function.
5,.built-in high energy rechargeable lithium battery
6. small shape design.