Description
Here you can download a completely free program to record your voice text. By using this program you can easily record, edit and save your audio files to mp3 format, then transfer mp3 audio files to mini MP3 player and you can start to listen your audio notes completely invisible to others!
Our Hint before recording audio. Always use  external microphone, speak slowly and clearly, with such a speed that you can write all of the words on your exam. At the beginning of the recording you always have to read the title of your literature, so that you can easily search preferred text on mini MP3 player.
Click Hear and Download Audacity recording program:
MP3 Player
C Key Clip Insert MP3 New Mini Mp3 Player Music Player Mirror Card Clip High Quality Music Playback Music Player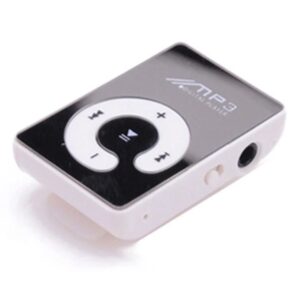 This MP3 does not have any memory. It has memory card slot  to have the card slot to insert the card can be used . Recommended card memory 8-32 GB.
1. supports MP3 music format of digital music playback.
2. can be used as mobile flash disk, anytime and anywhere to store MP3 songs or data.
3. Exquisite music quality, perfect music enjoyment.
4. at the same time with MP3 and mobile storage disk function.
5.built-in high energy rechargeable lithium battery
6. small shape design.
7. 5-7 hours running time.
Kit contains:
Mp3 player
USB charging cable